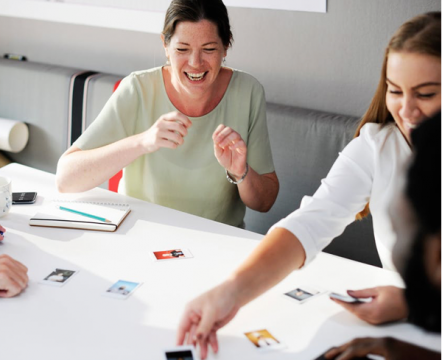 Apply for a role with us
If you are interested in working for the New Directions Group, then simply browse available jobs below and send us your details. We'll contact you if your application matches our requirements. Good luck!
Statement of equal opportunities
The Company is committed to being a successful, caring and welcoming place for all employees. We want to create a supportive and inclusive environment where our employees can reach their full potential, without prejudice and discrimination. We are committed to a culture where respect and understanding is fostered and the diversity of people's backgrounds and circumstances will be positively valued. Please do not hesitate to inform us of any reasonable adjustments we can make to make this experience the best it can be for you.
Company benefits
Location Wirral
Salary £23.5k - 28k per annum
Ref W01
Type Permanent
Life as an Education Recruitment Consultant can provide a refreshing and rewarding career path. It gives you the opportunity to work with schools and LEAs servicing their staffing requirements by placing the best and brightest Teaching Assistants, Teachers and Support Staff into educational settings...
Location Cardiff
Salary £30k - 35k per annum
Ref SDME
Type Permanent



New Directions has an amazing new and fresh opportunity for an experienced Digital Marketer that is comfortable working across all paid and organic digital channels, excited by continuously increasing web traffic and developing the online customer experience, and driven by data...
Location Cardiff
Salary £35k - 50k per annum + rewarding benefits package
Ref BMC1
Type Permanent
As Recruitment Manager of our Recruitment division in Cardiff, you'll be responsible for leading our established and high-performing sales team to continually achieve success.
We're looking for someone who can lead by example, showcasing their skills and experience to drive our branch...
Location Cardiff
Salary £40k - 45k per annum + Management Benefits
Ref HBD
Type Permanent
We launched our online DBS business in the UK in 2015 with our head office based in Cardiff; we've had steady organic growth since then and the business is now ready to move forward with ambitious expansion plans to grow its digital market share in the UK.
We are looking for a driven and self-motivated,...